Some interesting products for Photographers and Filmmakers.
It's been a long time we don't post a new Con­ver­sa­tions with Friends Episode. There are too many rea­sons, but what mat­ters is that today we have a new Episode (num­ber 8). We met with Car­los Fuchs, a pro­fes­sional film­maker based in Frank­furt, light­ing expert, and old friend. I had the priv­i­lege to walk Pho­tok­ina for one day with him, and as we saw and played with many new and amaz­ing tech­nolo­gies, he men­tioned that "the more things change, they stay the same." Watch the short clip below to learn what's his take on new cam­era and light­ing tech­nolo­gies. My apolo­gies in advance for the crappy sound. I brought a sound recorder with me, but didn't have my trusted Rode mics with me.
We had exactly 30 min­utes to shoot this con­ver­sa­tion, and I'm glad we made it hap­pen. Prost!
Here's another inter­view from last week at Pho­tok­ina, this time for the Arbeit­skreis Dig­i­tale Fotografie or ADF, which means the "Work­ing Group on Dig­i­tal Pho­tog­ra­phy" and is the equiv­a­lent to the APA or ASMP in the U.S.
This link has an inter­est­ing col­lec­tion of pho­tog­ra­phy links in Ger­many, includ­ing muse­ums, edu­ca­tion, jour­nals, and other rel­e­vant online services.
News from Pho­tok­ina are like Fall leaves. They are every­where and it is hard to know where to start tak­ing care of them. Because of that, we are doing two things: a few blog posts high­light­ing the most inter­est­ing and influ­en­tial prod­ucts, and a paid Google Hang­out on Mon­day Octo­ber 15 at 1pm EST, where we will dis­cuss what we saw and learned, and how it will affect your busi­ness in 2013.
Pho­tok­ina is a huge show. There are nine giant exhi­bi­tion halls and most of them are two sto­ries high. Every cor­ner of these build­ings is filled with every­thing hav­ing to do with the photo indus­try.  Canon, Leica, Nikon, and Sony intro­duced full-frame 35mm-sized sen­sor cam­eras, rang­ing from com­pact (Sony) to low-cost DSLRs (Canon, Nikon) to high-end pro rangefind­ers (Leica). Almost every­body claimed sig­nif­i­cant reduc­tions in shut­ter lag and focus­ing speed, and many man­u­fac­tur­ers added some form of Wi-Fi con­nec­tiv­ity. If you think the iPhone 5 blurs the lines between cam­eras and smart­phones you haven't seen Samsung's Galaxy Cam­era, by far the most orig­i­nal prod­uct we saw at Photokina.

As we saw before with Nikon's Coolpix S800c, Android is rapidly becom­ing the OS of choice for smart phones.
So far what has dis­tin­guished mobile phones from basic dig­i­tal cam­eras is the absence of inte­grated zoom lenses. Until now that is. Imag­ine an Android Tablet like Google's Nexus 7 that is the size of a smart­phone (4.8 inches) with an HD Super Clear LCD touch­screen, a 1.4Ghz quad core proces­sor, and 8GB of inter­nal stor­age. Now add to it a 21x zoom lens that goes from 23-481mm (35mm equiv­a­lent), a 16MP BSI CMOS sen­sor, and an ISO of up to 3200. The 1/2.3 sen­sor is capa­ble of record­ing slow motion video at 120 frames per sec­ond and 720x480 res­o­lu­tion. The out­put qual­ity remains to be seen. While the Galaxy does not have a real phone, it comes fully equipped with 3G/4G wire­less sup­port­ing apps like Skype and Google Voice, which are rapidly replac­ing tra­di­tional services.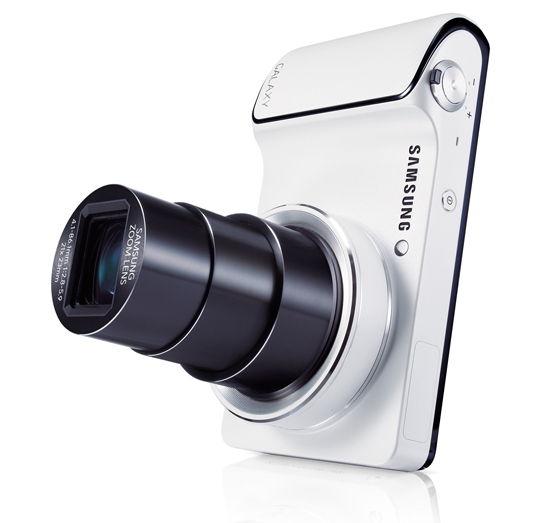 The device feels a bit bulkier than expected, but the fact that users can quickly open, edit, and share images might attract younger demo­graph­ics (also, its size makes play­ing games a com­fort­able expe­ri­ence). Very soon the ques­tion will not be whether to use cam­eras or smart­phones, but, rather, which new com­bi­na­tion of cam­era plus smart­phone to use.
You can add this one to my "con­trar­ian" list, but I believe Sam­sung is the new Apple.
UPDATE 1004 AT&T the first U.S. car­rier to embrace Samsung's Galaxy Camera.
Ear­lier today we sat down for an inter­view for Pho­tok­ina TV in Cologne, Ger­many. Here's a seg­ment that is avail­able online:
Every two years there is one focal point in the Photo indus­try: Pho­tok­ina, the world's lead­ing imag­ing fair. Photokina cov­ers the entire spec­trum of imag­ing, from image cap­ture to image pro­cess­ing and stor­age to image out­put. This is where new trends and major inno­va­tions are pre­sented to the world, and where the spot­light is on ground­break­ing tech­no­log­i­cal devel­op­ments includ­ing mobile imag­ing, con­nec­tiv­ity, and mov­ing images. The show always deliv­ers an impres­sive pro­gram of work­shops, sym­po­siums, pho­tog­ra­phy exhi­bi­tions and many spe­cial events at the exhi­bi­tion cen­tre and at sites all over Cologne.
As you might know every Pho­tok­ina show focuses on one sin­gle topic. Because film­ing with ­HD­SLR sys­tems is increas­ingly becom­ing a neces­sity for pro­fes­sion­als, this year's topic is HDSLR Video.
The show has cre­ated a "Shoot Movie Park" in Hall 4.1, offer­ing a unique area where sup­pli­ers have an opti­mal loca­tion to present them­selves to the atten­dees. The Movie Park will be sup­ple­mented by a series of lec­tures, work­shops and exhibitions. Canon will present Richard Walch, sailor, snow­boarder and photographer. Zeiss will have Sebas­t­ian Wiegärt­ner, one of the first users in the German-speaking region to under­stand and make use of the capa­bil­i­ties of the new HDSLR sys­tems. We are very excited to be rep­re­sent­ing X-Rite, and show our most recent Color Man­age­ment Video Tuto­ri­als (Video 1, Video 2 and Video 3).
Rep­re­sen­ta­tives of ADF — Arbeit­skreis Dig­i­tale Fotografie (dig­i­tal pho­tog­ra­phy work­ing group) will also be shar­ing their exper­tise as they answer vis­i­tors' ques­tions about dig­i­tal pho­tog­ra­phy and film. More infor­ma­tion about the "Shoot Movie" pro­gram can be found here.
Stay tuned!  We will be shar­ing the most excit­ing news and prod­ucts live from Pho­tok­ina via Twit­ter and Face­book. If you are not yet fol­low­ing us, do so today!
My extremely tal­ented friend Andre Con­stan­tini has been work­ing on a fea­ture film called "Bel Borba Aqui." The movie is about the most inspir­ing Brazil­ian artist you've never heard of.
While chat­ting with Andre about the film and his cur­rent Kick­starter cam­paign, I was schocked to know that they have well over 600 hours of footage. Andre shares here snip­pets of our conversation.
It's Expo­nen­tial
I just recently com­pleted my first fea­ture doc­u­men­tary film. With over 600 hours of footage and 3 years in the mak­ing, there has been a lot of time invested into the project. I had made short films before but increas­ing the scope of any project of this mag­ni­tude seems to expo­nen­tially increase the time it takes to com­plete it. But I digress, before you start a doc­u­men­tary it helps if you know the story you want to tell or the topic you want to explore.
Put It Out There
One year before I even knew that the sub­ject of my film, a Brazil­ian artist liv­ing in Sal­vador, Brazil existed, I had a con­ver­sa­tion with a col­league of mine express­ing my desire to make a fea­ture doc­u­men­tary on a liv­ing artist. A year later, I received a phone call from the same col­league stat­ing that he found him and he was in Brazil and that I should come and meet him to see if it would work out.
Always Be Ready to Go
Even though we were just sup­posed to dis­cuss the pos­si­bil­i­ties, on the first trip, I brought all of my equip­ment to shoot and after meet­ing the first day, we started shoot­ing the sec­ond day. When I returned from my week long trip, I had already filmed for three days. This was enough to start cut­ting a short piece together to excite the sub­ject and support.
The Edit Room
The edit­ing process went along simul­ta­ne­ously with the shoot­ing to some extent, com­ing up with rough sequences or themes. The key is not the is not where you start, it's THAT you start. I find that as you have an idea for one scene or footage that you know worked out or you like, start there and find other footage that sup­ports it visu­ally or the­mat­i­cally (maybe even both). This part always takes the longest. But plan to have plenty of time to do this. Per­son­ally, I am best when I have large chunks of time where I can focus with­out distractions.
Here's the Trailer:

The film is sched­uled to release the­atri­cally on Octo­ber 3rd for a two week run at Film Forum in NYC. Let's sup­port Andre with his Kick­starter cam­paign. It could be you need­ing financ­ing in a few years…
Like many of you, we have been (spo­rad­i­cally) fol­low­ing the 2012 Lon­don Olympics.  This year, we have noticed that the visu­als are stun­ning. After some quick research, it turns out most of the cam­era work done for the Olympics is actu­ally not done by human pho­tog­ra­phers, but with robot­ics. Footage from the air, sweep­ing panoram­ics, and beau­ti­ful under­wa­ter views are now cap­tured with increas­ingly com­plex remote con­trolled devices.
Robotic Cam­era Rigs
Turns out that for secu­rity rea­sons, the Olympics Com­mit­tee has even banned pho­tog­ra­phers from the sta­dium roofs. Because of this, The AFP team came up with dozens of cus­tomized robotic cam­era sys­tems.  Each rig is equipped with a Nikon D4 and a 16-400mm zoom lens. Watch APF's fas­ci­nat­ing robotic inno­va­tion process:
Obvi­ously, the Olympics are not the only place where robots are being used to cap­ture pho­tog­ra­phy and video. Robot­ics are essen­tial to research some of the more dan­ger­ous loca­tions on Earth for extended peri­ods of time. A great exam­ple is the Robo-fish, used in north­ern Spain, that mon­i­tors pol­lu­tion lev­els with a sen­sor that detects it, and alerts sci­en­tists right away.
For social research, there is Boxie, a mobile robotic cam­era to gath­ers infor­ma­tion about its envi­ron­ment inter­ac­tively and autonomously.
There are even museum-guide robots cur­rently being designed for peo­ple unable to phys­i­cally visit the facil­i­ties, while allow­ing them to browse col­lec­tions from their home on com­puter screens. This can poten­tially be used as an addi­tional learn­ing tool in schools.
Microsoft is also work­ing on a "party pho­tog­ra­pher" robot that has nav­i­ga­tion and sen­sory capa­bil­i­ties, allow­ing it to move around autonomously, snap­ping pho­tos at events. I very much doubt that the camera's low-angle per­spec­tive will deliver fashion-quality images, but it is just a con­cept for now (I hope!).
Carnegie Mel­lon Uni­ver­sity has cre­ated snake robots that climb into patients through tiny inci­sions to oper­ate with far less dam­age to the body than an actual sur­geon would cause in per­form­ing the same surgery.
Lastly, the suc­cess­ful land­ing of the Mars Sci­ence Lab­o­ra­tory a.k.a. the Curios­ity Rover has spread inter­est for the red planet among many sci­en­tists. Watch the Seven Min­utes of Ter­ror video put out by NASA's Jet Propul­sion Lab­o­ra­tory to explain why this land­ing on Mars was the great­est tech­ni­cal achieve­ment in robotic space flight in his­tory. Two images have sur­faced min­utes after the land­ing.  Truly incredible!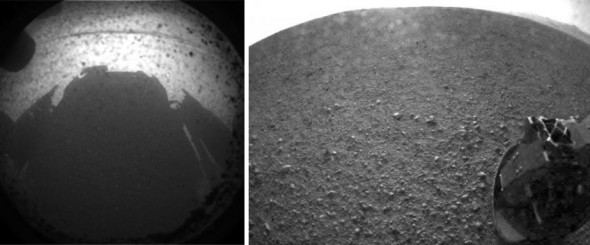 Robots and pho­tog­ra­phy are here to stay. What do you think?
August 15, 2012: Update – NASA has just released this beau­ti­ful image from the Curios­ity Rover on Mars yesterday.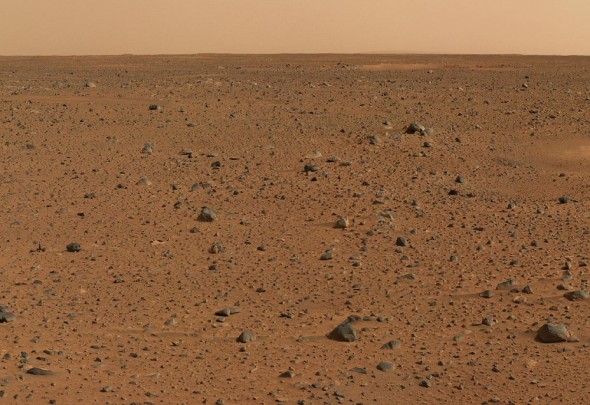 Fas­ten your seat belts folks!
Yes, the answer is a most emphatic YES to every­one who has asked if I plan to pur­chase the brand-new Canon Mir­ror­less sys­tem. I just placed my order here. You have until Octo­ber to change your mind. I seri­ously doubt I'll change mine.
So, in a nut­shell, we have a tiny cam­era body with a pow­er­ful DIGIC 5 image proces­sor, and a very nice APS-C 18.0 Megapixel CMOS sen­sor, which is the same sen­sor size one finds in the won­der­ful EOS 7D and EOS 60D. The touch screen and UI are vir­tu­ally iden­ti­cal to the brand new Rebel T4i.  Appar­ently you can pur­chase the body only, but I have only seen the kit with the EF-M 22mm ƒ2.0 pan­cake lens. All the expected fea­tures like ISO set­tings from 100 to 12800, with expan­sion to ISO 25600, standard  aspect ratios (3:2 plus 4:3, 1:1 and 16:9), and  1080p at 24/25/30 fps and 720p 50/60 fps are there, BUT now we have con­tin­u­ous autofocus.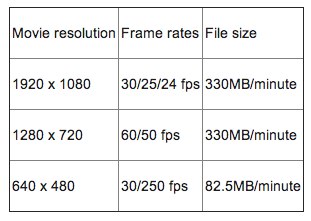 The hybrid (stills and video) AF sys­tem uses "phase-difference AF to achieve approx­i­mate focus and drive the lens at high speed, then switches to con­trast AF for final focusing." The movie files are recorded in MPEG-4 for­mat, using AVC.H.264 com­pres­sion and a vari­able bit rate. Pro­gram as well as and man­ual shoot­ing modes are sup­ported in movie mode.
And the cherry on top? The EOS M will take EF lenses thanks to the adapter shown below.  Enjoy the view.