Grafisch Lyceum Rotterdam opens a unique 3D Studio

ROTTERDAM - The Grafisch Lyceum Rotterdam has opened an advanced 3D-studio facility to train students in 3D-video. Students following the MBO-study Camera/Editing will get their first taste of filming and editing 3D-material. The focus of the study is 3D-film and production for television. The Grafisch Lyceum Rotterdam is the first school in the Netherlands to provide students with such a facility.

By the end of October 2012 all 3rd-year students studying Camera/Editing at the GLR will receive instruction in 3D camera and editing. During a sixteen week basic training students will be introduced to 3D-video technique. Students who are interested in expanding their knowledge and skills in 3D can choose 3D-video as specialisation in their fourth and final year of study. In order to be eligible for this study, students need to take a special 3D visual test at the end of their third year of study. A maximum of sixteen students will be able to participate in the specialisation in 3D.

Sixteen edit tables
The new 3D studio facility makes all the necessary equipment available to film and edit 3D material. The GLR has acquired ten (10) 3D-camera's all equipped with two lenses in order to 'film' in 3D. There are sixteen (16) edit tables, each with high-end computers and monitors. 3D-editing software is installed on all the computers making it possible to import and work with 3D material.

3D-training
Three teachers at the GLR have followed special training programs at SONY in England and at the NAB Convention in Las Vegas. The teachers have implemented their new knowledge and experience to develop lesson material for the basic training and specialisation modules. More and more television programming like the international Olympics and WK-world championship football are being produced and broadcast in 3D. For this reason the GLR program will be focused primarily on 3D production for television. 

Flexible switching
What is special about the new 3D-studio at the GLR is that all the viewing content on the student's monitors can be switched and viewed on the teacher's edit table. This switching and viewing capability enables teachers to view student's progress from their own work station. Two large 3D-production monitors have been mounted at the front of the edit suite. Student's work can be switched through the network and viewed on these screens. High-end, Thunderbolt ports ensure quick and efficient transmission of data. Since 3D production requires more memory than traditional digital video the GLR provides students in this program with external hard disks to save their work. 

Visit the Open School Day
The 3D-studio is open to the public during the GLR Open School Day. The public is welcome to visit the facilities on Saturday, the 26th of January 2013. Doors will be opened from 9:30 a.m. until 4 p.m. The 3D-studio is at the GLR's special AV-location at the William Boothlaan 16-18 in Rotterdam.

The Grafisch Lyceum Rotterdam together with its professional training center, Media College is the largest educational institution for media, design and technology in the Netherlands. 40 different specialized programs and a wide range of courses and workshops for professionals focus on graphic design, web design, game art, animation, audio/video, technique for staging & events, media management, media technology, DTP, print media and sign production.
Like many of you, we have been (spo­rad­i­cally) fol­low­ing the 2012 Lon­don Olympics.  This year, we have noticed that the visu­als are stun­ning. After some quick research, it turns out most of the cam­era work done for the Olympics is actu­ally not done by human pho­tog­ra­phers, but with robot­ics. Footage from the air, sweep­ing panoram­ics, and beau­ti­ful under­wa­ter views are now cap­tured with increas­ingly com­plex remote con­trolled devices.
Robotic Cam­era Rigs
Turns out that for secu­rity rea­sons, the Olympics Com­mit­tee has even banned pho­tog­ra­phers from the sta­dium roofs. Because of this, The AFP team came up with dozens of cus­tomized robotic cam­era sys­tems.  Each rig is equipped with a Nikon D4 and a 16-400mm zoom lens. Watch APF's fas­ci­nat­ing robotic inno­va­tion process:
Obvi­ously, the Olympics are not the only place where robots are being used to cap­ture pho­tog­ra­phy and video. Robot­ics are essen­tial to research some of the more dan­ger­ous loca­tions on Earth for extended peri­ods of time. A great exam­ple is the Robo-fish, used in north­ern Spain, that mon­i­tors pol­lu­tion lev­els with a sen­sor that detects it, and alerts sci­en­tists right away.
For social research, there is Boxie, a mobile robotic cam­era to gath­ers infor­ma­tion about its envi­ron­ment inter­ac­tively and autonomously.
There are even museum-guide robots cur­rently being designed for peo­ple unable to phys­i­cally visit the facil­i­ties, while allow­ing them to browse col­lec­tions from their home on com­puter screens. This can poten­tially be used as an addi­tional learn­ing tool in schools.
Microsoft is also work­ing on a "party pho­tog­ra­pher" robot that has nav­i­ga­tion and sen­sory capa­bil­i­ties, allow­ing it to move around autonomously, snap­ping pho­tos at events. I very much doubt that the camera's low-angle per­spec­tive will deliver fashion-quality images, but it is just a con­cept for now (I hope!).
Carnegie Mel­lon Uni­ver­sity has cre­ated snake robots that climb into patients through tiny inci­sions to oper­ate with far less dam­age to the body than an actual sur­geon would cause in per­form­ing the same surgery.
Lastly, the suc­cess­ful land­ing of the Mars Sci­ence Lab­o­ra­tory a.k.a. the Curios­ity Rover has spread inter­est for the red planet among many sci­en­tists. Watch the Seven Min­utes of Ter­ror video put out by NASA's Jet Propul­sion Lab­o­ra­tory to explain why this land­ing on Mars was the great­est tech­ni­cal achieve­ment in robotic space flight in his­tory. Two images have sur­faced min­utes after the land­ing.  Truly incredible!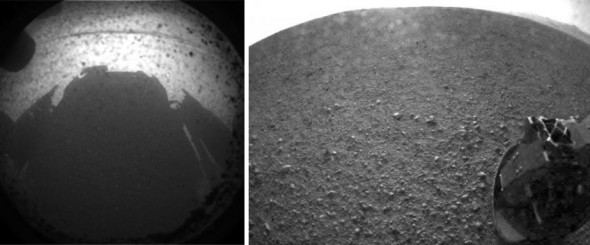 Robots and pho­tog­ra­phy are here to stay. What do you think?
August 15, 2012: Update – NASA has just released this beau­ti­ful image from the Curios­ity Rover on Mars yesterday.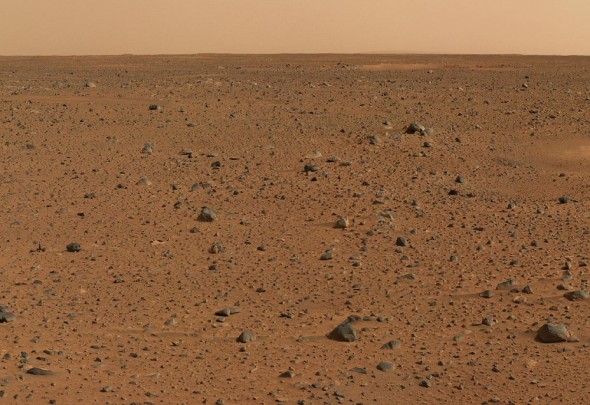 Fas­ten your seat belts folks!
Our sum­mary of the most rel­e­vant news at Apple's annual World­wide Devel­op­ers Con­fer­ence keynote today:
Mac­Book Pro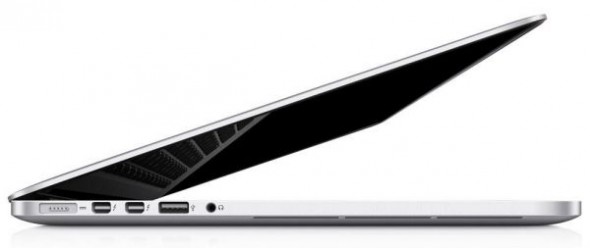 • The Mac­Book Pro 17″ is dead.
• The (13″ and 15″) Mac­Book Pro line has been updated. Some mod­els include a 1280 x 800 pix­els retina dis­play (220 pix­els per inch), Ivy Bridge proces­sor and thin­ner designs (some mod­els are as thin as the Mac­Book Air). The best "new" fea­ture in my opin­ion is the USB 3.0, which is TEN times faster than USB 2.0.
• The 13″ Mac­Book Pro gets a dual-core processor.
• The 15″ gets a quad-core proces­sor, and a GeForce GT 650M graph­ics card. It will take up to 16GB of RAM, has HDMI, two USB 3.0 ports (com­pat­i­ble with USB 2.0), two Thun­der­bolt ports, and the same SD card reader as before.
Mac­Book Air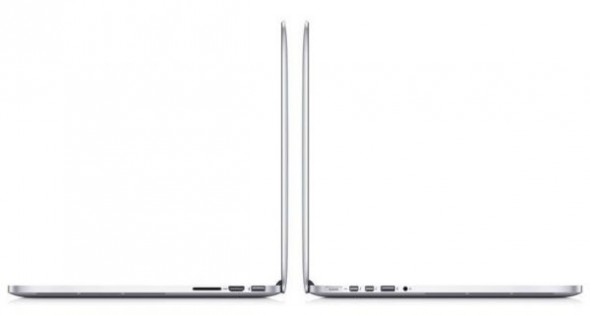 • The Mac­Book Air has a USB 3.0 and big­ger SSD drive (up to 512GB) which is not big enough for many pro­fes­sion­als on the road.
Mac Pro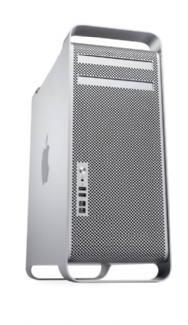 • After two years wait­ing dig­i­tal retouch­ers, video edi­tors, motion graphic artists, and any­one using a Mac­Book got a minor update; a speed bump and increases in RAM. The stor­age and video specs as well as USB 2.0 ports instead of USB 3.0, or Thun­der­bolt remain the same. Inter­est­ingly, the Mac Pro wasn't even men­tioned dur­ing the WWDC event, which makes me believe that this will be the last Mac Pro we see.
iMac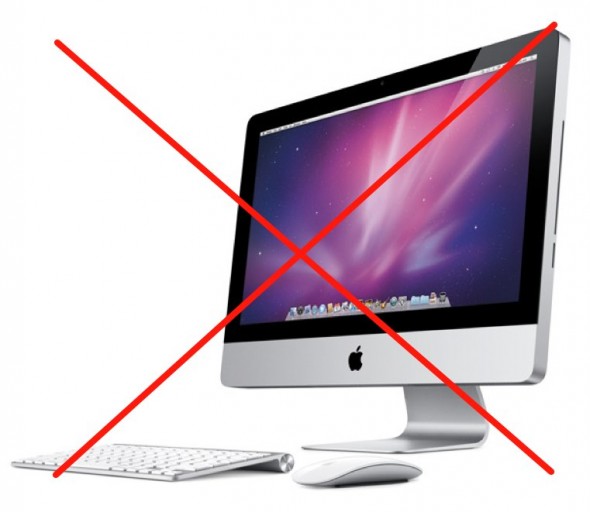 Noth­ing new, unfor­tu­nately. I am in the mar­ket for a new video edit­ing sta­tion, and the lack of a new iMac is push­ing me strongly towards an HP.
OS X Moun­tain Lion

• OS X Moun­tain Lion is ship­ping next month, and will cost $19.99. Upgrades are free for those that buy a Mac today.
• OS X Lion already inte­grates with Apple's iCloud ser­vice. Another army enters the Cloud War.
• Sev­eral new apps includ­ing Mes­sages, Reminders, and Notes.
• There's a new Safari which now syncs all your Apple devices. I need a lot more than this to switch from Chrome and/or Firefox.
iOS 6

I can take a nap now.
Reinventing Cinema: Movies in the Age of Media Convergence
Reinventing Cinema examines film culture at the turn of this century, at the precise moment when digital media are altering our historical relationship with the movies. Spanning multiple disciplines, Chuck Tryon addresses the interaction…