By now it is pretty clear that we love Google (most of the time). But the com­pany can learn a thing or two from Apple, espe­cially when it comes to impor­tant prod­uct announce­ments. On Mon­day, while Hur­ri­cane Sandy was hit­ting the East Coast 'and 7.5 mil­lion peo­ple in 16 states have lost power, Apple announced that the company's senior vice pres­i­dent of iOS was get­ting fired for (apparently) refusing to apol­o­gize pub­licly for the Apple Maps mess. The tim­ing was impec­ca­ble, since nobody noticed nor cared. Well, at the very same time, Google was announc­ing three new Nexus devices; a smart­phone, a 7-inch tablet, and a 10-inch tablet. Guess what hap­pened? Nobody noticed nor cared.
All three devices run Android 4.2, which Google describes as "a new fla­vor of Jelly Bean." The Nexus 4 is Google's lat­est 4.7-inch, quad-core Nexus smart­phone, devel­oped with LG, and priced well below ana­lysts expec­ta­tions. It will be avail­able for $299 (8GB) and $349 (16GB) for unlocked, contract-free units. How­ever, the best deal seems to be the 16GB unit on T-Mobile for $199. We can't really pre­dict how sales will per­form, but what is cer­tain is that the Nexus 4 will make a strong impact on the smart­phone market.
Based on the promo video, it seems that Google is focus­ing the tablets on edu­ca­tion. We have writ­ten exten­sively about tech­nol­ogy and edu­ca­tion here, here, and here.
Although we are more excited with Samsung's Galaxy Cam­era, one of our favorite fea­tures of the new Nexus smart­phone is Photo Sphere, a cam­era app/Google Maps hybrid that allows users to cre­ate and share 360-degree panoramas.
The phys­i­cal size and weight, screen size and res­o­lu­tion, and event the cam­era are all almost iden­ti­cal to what many (geeks) con­sider the best Android phone avail­able, the Sam­sung Galaxy S3. But there's one big dif­fer­ence: The Nexus 4 is about half the price, which is enough to at least get our full attention.

Galaxy S3 Nexus 4 Price
 $199/$299 (with contract) $299/$349 (SIM-free) OS  Android 4.0.1 Touch­wiz UX/US Android 4.2 Proces­sor  Exynos 4412 (Quad Core) Qual­comm Snap­dragon S4 Pro Dis­play  4.8″ Super AMOLED 4.7″ WXGA IPS Res­o­lu­tion  1280×720 1280×768 Dimen­sions (WxDxH)  5.38″ x 2.78″ x 0.34″ 5.27″ x 2.70″ x 0.35″ Weight 133g 139g 4G LTE  Yes No NFC  Yes Yes Wi-Fi  2.4GHz, 5GHz (dual-band) WiFi 802.11 b/g/n (dual band) Rear-facing cam­era  8 Megapix­els 8 Megapix­els Front-facing cam­era  1.9 Megapix­els 1.3 Megapix­els Video capa­bil­i­ties  1080p Record­ing 1080p Record­ing Inter­nal storage  16/32GB 8/16GB SD card slot  Yes (up to 64GB) No Max. bat­tery life  11 hours (3G talk/data use) 10 hours (3Gtalk/data use)
The pric­ing for Tablets match or beat Lenovo's and Amazon's offer­ings: The Nexus 7 is priced at $199 for 16GB of stor­age, and $249 for 32GB; an HSPA+ ver­sion with 32GB of data is also avail­able for $299. An H what? HSPA+ stands for Evolved High-Speed Packet Access, a tech­ni­cal stan­dard for wire­less broad­band telecom­mu­ni­ca­tion with 168 Mbit/s (down­load speed) and 22 Mbit/s (upload speed). Obvi­ously, these are the­o­ret­i­cal peak speeds, and in real­ity HSPA+ is sim­ply an upgraded 3G GSM technology.
The obvi­ous ques­tion now is; will the Nexus 10 be able to truly com­pete against the fourth gen­er­a­tion Apple iPad ? It seems so. Not only the specs are very attrac­tive, but the 16GB Nexus 10 is $100 less than the Apple iPad.
What is oddly miss­ing from the chart below is the pixel den­sity on the Nexus 10, a mas­sive 300ppi, beat­ing the iPad's 264ppi retina display.
iPad 4th gen­er­a­tion                                      Google Nexus 10 Tablet
Size 241.2 x 185.7 x 9.4 (mm)  263.9 x 177.6 x 8.9 (mm) Weight  652g  603g Screen  9.7-inch, 2048×1536  10-inch, 2560×1600 OS  iOS 6  Android 4.2 (Jelly Bean) Stor­age 16/32/64 GB  16/32GB SD Card Slot  No  No Proces­sor  Dual-core A6X  Dual-core A15 RAM  Not listed  2 GB Con­nec­tiv­ity  Wi-Fi, 4G LTE  Wi-Fi Cam­era  Front 1.2 MP, Rear 5 MP  Front 1.9 MP, Rear 5 MP Blue­tooth  Yes, ver­sion 4.0  Yes, ver­sion 3.0 Bat­tery  42.5-watt-hour lithium-polymer  9000 mAh Lithium polymer Charger  Light­ning connector  Micro USB Mar­ket­place  Apple App Store  Google Play Store Start­ing Price $499 $399
How well do you think Google will com­pete against its fierce com­peti­tors? Are you on the fence on which Tablet to get for the Hol­i­days? Please share your com­ments and ques­tions below.
Does the iPad finally have a formidable foe? 

How Microsoft Surface Tablets Work:

In 2000, Microsoft co-founder Bill Gates took the stage at the Comdex trade show in Las Vegas, Nev. A theater filled with computer industry experts watched as Gates made some big declarations. Among them, he proclaimed the era of the browser had come to an end. He also said that server-based computing — what we now think of as cloud computing — was a dead-end. And he impressed the crowd by unveiling a prototype model of a tablet PC [source: Arar].

It turns out that Gates was a little off target with his announcements. Web browsers and cloud-based computing have become intrinsic parts of our computing experience. We've got browsers on computers, smartphones,tablets, e-readers and televisions. And as for the tablet PC — the public wasn't interested.

The story changed a decade later. In January of 2010, Steve Jobs announced the iPad, Apple's tablet device. Jobs succeeded where Gates had failed — he energized not only the industry experts, but the general consumer. Suddenly, tablets had become a big story.

But what about the company that introduced its first PC-based tablet to great acclaim back in 2000? Microsoft had no answer to the iPad. Other companies launched tablet devices — some running a version of Windows with Microsoft's support — to try and compete with the Apple juggernaut. It wasn't until 2012 that Microsoft introduced updated tablets. The new line of devices took its name from a previous Microsoft product: The Surface.

What powers the Surface? What sets it apart from other tablets? And can Microsoft make up for lost time and carve out a space in the tablet market?
UPDATE: July 9 from Fast Com­pany "5 Con­trar­ian Lessons From Suc­cess­ful Entre­pre­neurs."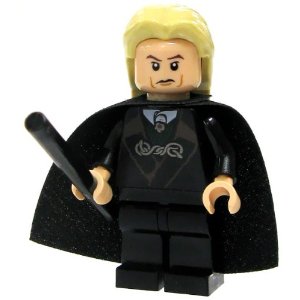 I am a contrarian. At least that's what a good friend told me a few days ago. Why? Accord­ing to him because:
• I use an Android phone (check our Visual Serendip­ity, a weekly series of pic­tures taken with a cell phone) not an iPhone.
• I have a Lenovo tablet (read my good and bad reviews about it) instead of an iPad.
• I pur­chased a 60D the week AFTER the 5D Mark III was made avail­able. I might write a post about this if enough peo­ple show interest.
• I have been using Adobe Pre­miere Pro CS6 well before Apple released Final Cut X, and not Final Cut Pro.
And the cherry on top? I am now seri­ously con­sid­er­ing buy­ing an HP Z820 (yes, a PC com­puter) instead of the iMac that I was plan­ning to get for the past sev­eral months.
Now, you may be won­der­ing why I am a con­trar­ian in these mat­ters. As part of my job, I spent a lot of time think­ing about what will come next in terms of tech­nol­ogy. I bet on Adobe Pre­miere Pro months before the flood gates opened. I also have the priv­i­lege to see many prod­ucts, hard­ware and soft­ware, as pro­to­types or in their beta phases, so even though I can not talk about them, I can wait until they are com­mer­cially avail­able or I can get some­thing cheaper temporarily.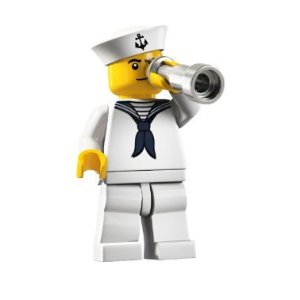 But per­haps the main rea­son to be a "con­trar­ian" is that I don't care much about brands or trends. What I do care a lot about is per­for­mance and reli­a­bil­ity. The faster I work on my busi­ness, the more time I have to build the busi­ness. And there's another nice plus in this—I also get more dis­cre­tionary time to enjoy life off-line and out of the office.
Maps are hot. Or that's what it seems, since Apple is ditch­ing Google Maps soft­ware on its lat­est iOS 6 and bring­ing turn-by-turn direc­tions, 3D fly­over, local search, Siri inte­gra­tion and more to iPhone and iPad users some­time this fall on their own Maps app.
Google, never the shy one, release an update to Google Maps with amaz­ing 3D fly-over tech­nol­ogy, bik­ing and walk­ing direc­tions (I use both all the time), indoor maps, live traf­fic, and pub­lic trans­porta­tion (includ­ing sched­ules!). The best new fea­ture? Offline Maps: users can see and inter­act with the maps, even if with­out inter­net con­nec­tion. All devices run­ning Android OS 2.2 and above will be supported.
It is amaz­ing that in cities like New York or Los Ange­les dis­tances deter­mine where we live and work, on which activ­i­ties we engage, the areas we dis­cover and even our dat­ing patterns. Due to the good pub­lic trans­porta­tion in the Nether­lands dis­tance has become irrel­e­vant. "We can reach almost any des­ti­na­tion by train eas­ily and rel­a­tively quick. In our busy lives we now think in time rather than dis­tance. There­fore the cur­rent maps, as we know them today, are obso­lete. Think­ing in time affects a map and hence the shape of the Nether­lands also depend­ing on the per­spec­tive from which we look."
Maybe one day we will have some­thing like this in the U.S. Or maybe not.