Is Canon following Adobe's steps?
 
Canon just released their "EOS Digital Solution Disk V28.1″ software suite. As usual, it…
Some interesting products for Photographers and Filmmakers.
10 Awesome Gadgets for #Photographers and #Filmmakers.
Advice by Henry Miller

In 1932-1933, while working on what would become his first published novel, Tropic of Cancer, Miller devised and adhered to a stringent daily routine to propel his writing. Among it was this list of eleven commandments, found in Henry Miller on Writing — a fine addition to these 9 essential books on reading and writing, part of this year's resolution to read more and write better.
Our sum­mary of the most rel­e­vant news at Apple's annual World­wide Devel­op­ers Con­fer­ence keynote today:
Mac­Book Pro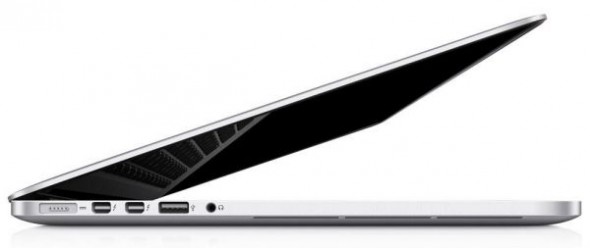 • The Mac­Book Pro 17″ is dead.
• The (13″ and 15″) Mac­Book Pro line has been updated. Some mod­els include a 1280 x 800 pix­els retina dis­play (220 pix­els per inch), Ivy Bridge proces­sor and thin­ner designs (some mod­els are as thin as the Mac­Book Air). The best "new" fea­ture in my opin­ion is the USB 3.0, which is TEN times faster than USB 2.0.
• The 13″ Mac­Book Pro gets a dual-core processor.
• The 15″ gets a quad-core proces­sor, and a GeForce GT 650M graph­ics card. It will take up to 16GB of RAM, has HDMI, two USB 3.0 ports (com­pat­i­ble with USB 2.0), two Thun­der­bolt ports, and the same SD card reader as before.
Mac­Book Air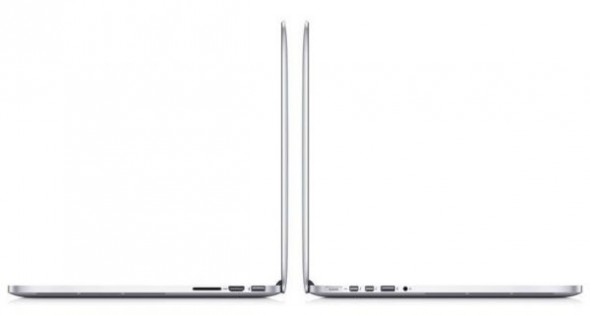 • The Mac­Book Air has a USB 3.0 and big­ger SSD drive (up to 512GB) which is not big enough for many pro­fes­sion­als on the road.
Mac Pro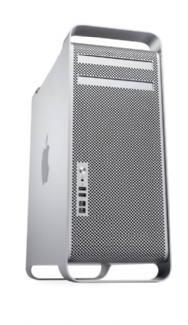 • After two years wait­ing dig­i­tal retouch­ers, video edi­tors, motion graphic artists, and any­one using a Mac­Book got a minor update; a speed bump and increases in RAM. The stor­age and video specs as well as USB 2.0 ports instead of USB 3.0, or Thun­der­bolt remain the same. Inter­est­ingly, the Mac Pro wasn't even men­tioned dur­ing the WWDC event, which makes me believe that this will be the last Mac Pro we see.
iMac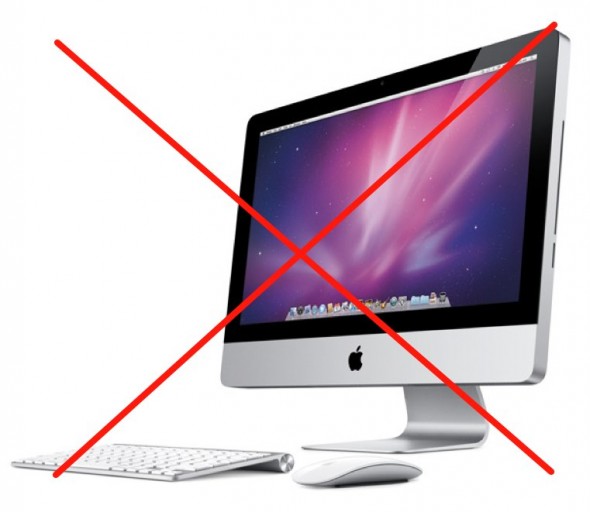 Noth­ing new, unfor­tu­nately. I am in the mar­ket for a new video edit­ing sta­tion, and the lack of a new iMac is push­ing me strongly towards an HP.
OS X Moun­tain Lion

• OS X Moun­tain Lion is ship­ping next month, and will cost $19.99. Upgrades are free for those that buy a Mac today.
• OS X Lion already inte­grates with Apple's iCloud ser­vice. Another army enters the Cloud War.
• Sev­eral new apps includ­ing Mes­sages, Reminders, and Notes.
• There's a new Safari which now syncs all your Apple devices. I need a lot more than this to switch from Chrome and/or Firefox.
iOS 6

I can take a nap now.
Catching up with the coolest tech news. Summary.
I've been on the road for the past 2 weeks, with very lim­ited inter­net access. Today, I finally had some time to catch up with the lat­est tech­nol­ogy news (1683 arti­cles and 268 emails). These are, in my opin­ion, the most inter­est­ing and rel­e­vant announcements:
• Film­maker Jeff Desom took Alfred Hitchcock's famous 1954 film "Rear Win­dow" and turned it into a sin­gle panoramic time-lapse video.
Two years ago I set up my cam­era to take a pic­ture every 15 sec­onds for 36 hour and edited 698 still images into a 29-second video.
• Recently I was inter­viewed by PDN about the "13 Prod­ucts you need to add HD Video to your busi­ness." Do you agree or dis­agree? Did we miss some­thing? We would love to hear your com­ments below. The arti­cle is also avail­able on PDN's May print issue.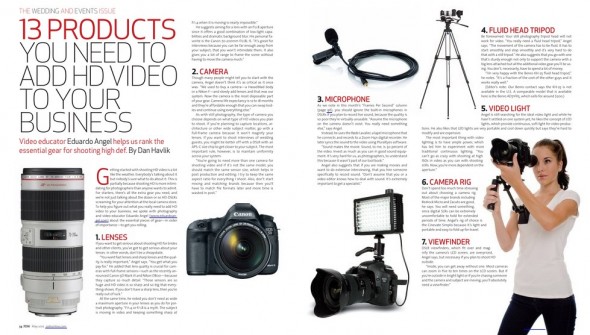 • Blurb posted a cool arti­cle about how we use the Book Mod­ule on Adobe Light­room 4. If you are inter­ested in explor­ing this option don't miss one of our upcom­ing sem­i­nars. Here's the sam­ple book (about wine!) we created.
click here to continue
• Canon announced the EOS 60Da, specif­i­cally designed for astropho­tog­ra­phy. The cam­era has the same image sen­sor as the stan­dard 60D, but it has been reworked for enhanced trans­mis­sion of a spe­cific wave­length of red light — 656 nanome­ters — within the vis­i­ble spectrum.
• Tenba announced the Roadie II Hybrid, a carry-on com­pli­ant rolling cam­era case than can be con­verted into a backpack.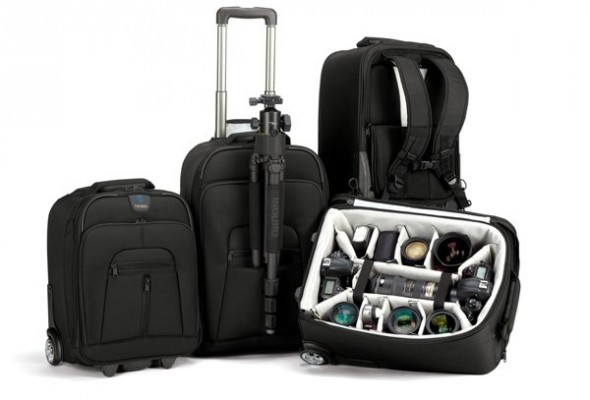 • Sony announced the NEX FS700, a new 4k-capable E-mount cam­corder, with 1080p video and 60p, 50p, 60i and 24p. Appar­ently a firmware upgrade will enable 4k cap­ture and Raw out­put, as well as slow-motion footage (up to 960 fps at reduced res­o­lu­tion and 240fps in Full HD). As always, our friends from Abel Cine posted a great arti­cle about the new sys­tem here.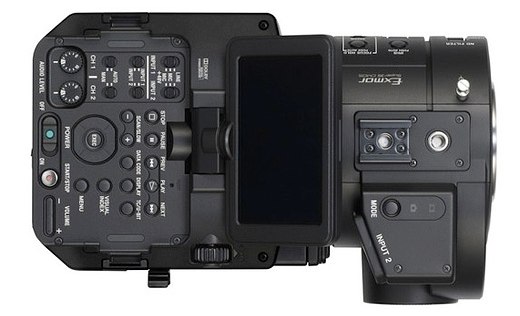 • A few months ago we tested Adobe Pre­miere Pro and Twix­tor to find out which one was bet­ter for slow motion. We chose skate­board­ers as the sub­ject mat­ter, which proved to be very chal­leng­ing. On these new tuto­ri­als (Part 1 and Part 2) a pro skate­board­ing pho­tog­ra­pher dis­cusses var­i­ous com­po­si­tion tips and techniques.
• David Pogue, the New York Times tech­nol­ogy colum­nist wrote about the changes he has wit­ness dur­ing the last year on pro­fes­sional TV and film cam­eras while shoot­ing a new PBS show. He cov­ers the flex­i­bil­ity of inter­change­able lenses and amaz­ing low-light capa­bil­ity of the new (Canon, Sony, and Pana­sonic) dig­i­tal systems.
• Canon announced a free Dig­i­tal Photo Pro­fes­sional (DPP) update to enhance EOS 5D Mark III CR2 file cor­rec­tions. The soft­ware update will be avail­able next month.
• Adobe is host­ing a free Webi­nar this Fri­day April 6th at noon Pacific Time titled "Devel­op­ing Dig­i­tal Pub­lish­ing Suite Con­tent for the New iPad." This is a VERY rel­e­vant topic for any­one cre­at­ing and deliv­er­ing online con­tent, which means, everybody.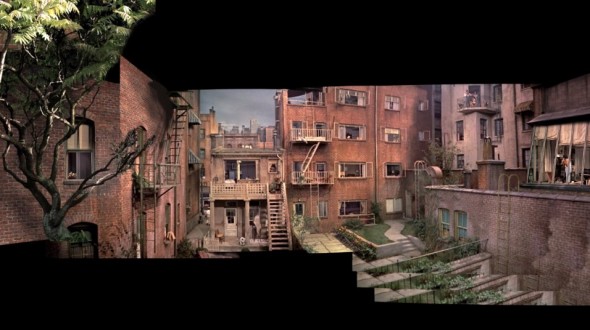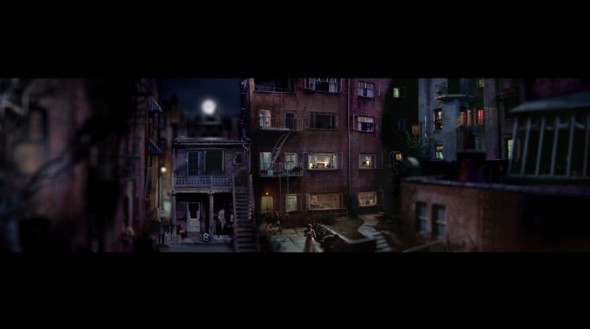 The release of the new Mac OS X 10.8 Moun­tain Lion is approach­ing. Apple recently unveiled a "devel­op­ers pre­view" to get pro­gram­mers up to speed with the new plat­form. The ship­ping ver­sion will be avail­able in less than 6 months. So far, some of the high­lighted fea­tures are a deeper inte­gra­tion with Apple's iCloud, new shar­ing capa­bil­i­ties, and improved secu­rity. It is believed that Rosetta will stay with us a lit­tle longer, while iChat will be replaced with "iMessages."
As expected, iCloud will be the cen­ter of Apple's uni­verse, and all other devices (iPhones, iPads, desk­tops, and lap­tops) will sim­ply inter­act with iCloud to han­dle media, mes­sag­ing, cal­en­dars, reminders, set­tings, and even pur­chases. Every­thing lives in the cloud—the device is sim­ply a way to retrieve and add infor­ma­tion. Oddly enough, one of the biggest changes is direct inte­gra­tion with Twit­ter. iCloud's Doc­u­ments will be com­pet­ing directly with Google Doc­u­ments.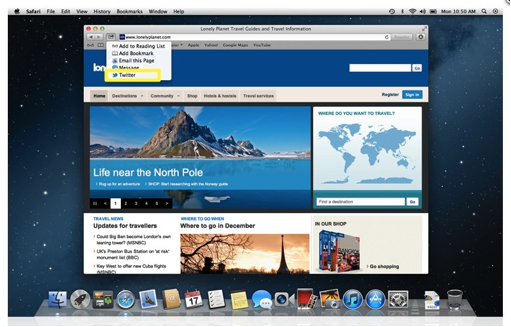 Appli­ca­tions like Safari, Mail, iPhoto, Reminders, and Photo Booth will be able to tweet directly with­out hav­ing to launch or man­age a sep­a­rate Twit­ter client. Tweets will be context-aware: mean­ing a tweet from iPhoto will enable shar­ing via Flickr, while a video tweet will dis­play Vimeo or YouTube as an option. What will come out first, the new OS or the updated line of Mac Book Pros?
Muscle tissue produced with a 3D printer.

San Diego startup Organovo has developed a bioprinting technique which allows it to create human tissue starting with any cell source. The printer deposits lines of cells closely together, where they are allowed to grow and interconnect until they form working muscle tissue.

Unlike other experimental approaches that utilize ink-jet printers to deposit cells, Organovo's technology enables cells to interact with each other the way they do in the body. How? They are packed tightly together, sandwiched, if you will, and incubated. This prompts them to cleave to each other and interchange chemical signals. When printed, the cells are grouped together in a paste that helps them grow, migrate, and align themselves properly. In the case of muscle cells, the way they orient themselves in the same direction allow for contractions of the tissue.

The company hopes to one day build entire organs for transplants. Because tissue is able to be built from a patient's own cells, the risk of rejection would be very low.

via 8bitfuture:
(via futurescope)
The fol­low­ing steps can be used to upgrade Light­room 1, Light­room 2 or Light­room 3, as well as Light­room 4 Beta catalogs.
Step 1. Down­load and Install Light­room 4
Step 2. On your Mac's finder, find the loca­tion of your Light­room 3 catalog. It should look some­thing like name.lrcat
Step 3. Right click on that file and select "open with Adobe Pho­to­shop Light­room 4″
Step 4. You should see the "Light­room Cat­a­log Upgrade" dia­log. Be very care­ful with this step. Cat­a­log names can NOT be changed later. I strongly sug­gest you click on "change" and deter­mine the best loca­tion and name for your upgraded catalog.
—Click to con­tinue
As you can see I cre­ated a new FOLDER (EAP_LR4_Laptop) and a new CATALOG name EAP_LR4_Laptop.
You might be won­der­ing why I picked this nam­ing struc­ture. Sim­ple:
EAP stands for Eduardo Angel Pho­tog­ra­phy
LR4 is obvi­ously Light­room 4
And Lap­top is the loca­tion of the Cat­a­log, the place where all my Light­room set­tings (key­words, pre­sets, pre­views, plug-ins, etc) will be stored. This is espe­cially impor­tant if you often shoot on loca­tion and need to sync tem­po­rary cat­a­logs to your per­ma­nent cat­a­log. See our pre­vi­ous post with step-by-step instruc­tions on how to do this.
Step 5. Ready? Jump! Hit "Cre­ate" and then "Upgrade"
Keep in mind that Light­room will cre­ate a NEW cat­a­log inside the new folder we just cre­ated. The old pre­views will me moved to the new loca­tion but the old Light­room 3 Cat­a­log will still exist in your sys­tem. I rec­om­mend keep­ing this file for a cou­ple of weeks until you have con­firmed that all the images and set­tings were upgraded correctly.
ime for a quick cof­fee break. Depend­ing on your sys­tem specs, how many images you have, the file sizes, pre­sets etc, the upgrade can take sev­eral min­utes. I have over 50,000 RAW files and 600 pre­sets, and the upgrade took less than 4 min­utes.
Step 6. We are almost there. You now see the "Enable reverse geocod­ing" dia­log, which is basi­cally ask­ing for per­mi­sion to access Google Maps. Even though I am NOT happy with Google's recent pri­vacy pol­icy changes, I rec­om­mend enabling this fea­ture so you can use the brand new Map Mod­ule.
If later on you regret feed­ing Big Brother more infor­ma­tion, you can dis­able this fea­ture under the "Meta­data" tab of the "Cat­a­log Set­tings" Dialog.
Step 7. Done! We have suc­cess­fully upgraded our Light­room 3 cat­a­log into a brand new Light­room 4 catalog.
One last thing to con­sider: Any new changes done in Light­room 4 will not be avail­able in pre­vi­ous ver­sions of Light­room. What this means is, if you are in the mid­dle of a project, fin­ish it in Light­room 3 and then do the upgrade. Now is time to play.
 On the fifth Episode of our "Con­ver­sa­tions with Friends" we met with Peter Wais­nor and dis­cussed his 5 favorite movies, and why he feels "lost in trans­la­tion" when vis­it­ing Tokyo on busi­ness trips. We also had a lit­tle "dif­fer­ence" regard­ing Jim Carrey's act­ing skills.
The wine was a spe­cial bot­tle I was sav­ing spe­cially for Peter since last sum­mer, a very beau­ti­ful 2005 G.D. Vajra ital­ian Barolo.
"A sweet, invit­ing bou­quet leads to roses, cher­ries, rasp­ber­ries, flow­ers and spices. The wine pos­sesses gor­geous inner per­fume and won­der­ful depth as it hov­ers on the palate with a Bur­gun­dian sense of weight­less­ness. This is an emo­tion­ally mov­ing, del­i­cate wine of the high­est level.  Sim­ply put, this is a mar­velous bottle." Robert Parker's Wine Advocate