Recently, we have been think­ing about the most pop­u­lar tech­nol­ogy trends seen world­wide.  Here is our top-ten list of tech trends we have wit­nessed in the last year in no par­tic­u­lar order:
1. Tablets and Touch-Screen Mania
Android Tablets and iPads are dom­i­nat­ing 2012.  Peo­ple are now using these devices more than lap­tops and desk­top com­put­ers in some cases. Are they mak­ing our lives eas­ier? Yes and no. But, we think that this is the future for all com­put­ing. Just as CD's replaced records and cas­sette tapes, we believe that even­tu­ally, touch com­put­ing will replace desk­top and lap­top com­put­ers altogether!
There are already a lot of signs that con­vince us of this already.  For instance, Mac OS X Lion and Win­dows 8, the lat­est desk­top oper­at­ing sys­tems bor­row a lot from Android Tablets and the iPad, their mobile coun­ter­parts. These new oper­at­ing sys­tems essen­tially intro­duce a touchscreen-inspired inter­face. Most new cars are now even inte­grat­ing touch screens to oper­ate mul­ti­ple func­tions in a vehicle.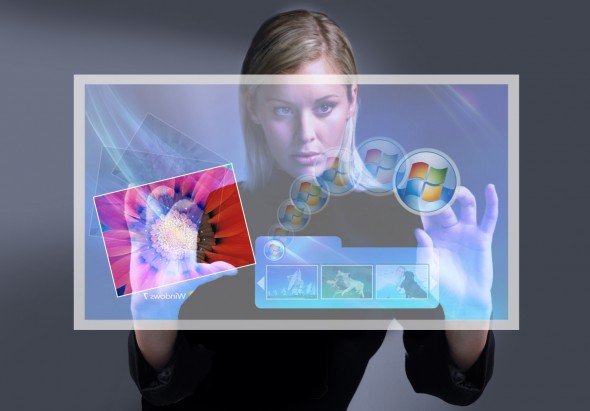 Over time, mice will be obso­lete, and mobile/touch oper­at­ing sys­tems will dom­i­nate.
2. Auto­matic Social Actions
Peo­ple now expect to be able to share media effort­lessly on their com­put­ers, smart phones, and tablets.  This is now being inno­vated in 2012, not only through cloud com­put­ing, but through social media. Social ges­tures appear to be one of the lead­ing trends of 2012. For those of you who may not know what I am refer­ring to, you may rec­og­nize this on your Face­book news feed, with apps such as Spo­tify. Social ges­tures, or the "fric­tion­less shar­ing" func­tion­al­ity, replaces the need to click a but­ton to share media with your friends. Instead, appli­ca­tions are installed and allowed to share the media you lis­ten to, watch, or read auto­mat­i­cally with your social net­works. Most apps are even allowed to share your loca­tion on a map auto­mat­i­cally.  Scary?  Yes, Indeed.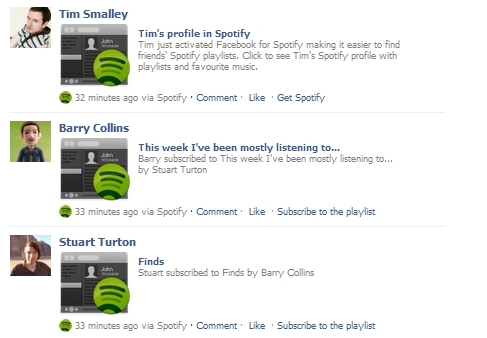 If shar­ing becomes fully auto­matic, the vol­ume of con­tent on social net­works will grow at an expo­nen­tial rate.  Our guess is that peo­ple will become more sus­pi­cious and con­scious of the apps they use on social net­work­ing sites.
3. Cloud Computing
The tech­nolo­gies we use are increas­ingly cloud-based and deliv­ered over many dif­fer­ent net­works.  Pho­tos, Videos, doc­u­ments and other rich media are rapidly uploaded to dif­fer­ent cloud-based stor­age such as Google Drive and Drop­box.  Even­tu­ally, we believe that all cloud-based com­put­ing will have infi­nite capac­ity and be nearly free of charge.
4. TV Every­where — Wher­ever and when­ever.

With the abil­ity to watch all your favorite shows online, you might think that cable is no longer nec­es­sary. Not so fast.
Cable com­pa­nies have been very smart with their approach to stay­ing alive.  Ver­i­zon FiOS, Dish Net­work, Time Warner and Com­cast are devel­op­ing ser­vices that allow you to watch live TV Events and on-demand movies and TV shows effort­lessly on your con­nected devices, as long as you keep your cable subscription.
With the rise of tablets and other smart devices, "TV in your hands" is now possible.
5. NFC Commerce
We remem­ber when online shop­ping was first made avail­able and every­one was so skep­ti­cal to use their credit cards with online check­outs.  Now, peo­ple are using their smart phones to pay for Star­bucks everyday.
Near Field Com­mu­ni­ca­tion (NFC) com­merce now allows for mobile pay­ments to replace sys­tems such as credit cards for pur­chases. For exam­ple, Google Wal­let allows con­sumers to store credit card and store loy­alty card infor­ma­tion in a vir­tual wal­let. Is this the start of a vir­tual econ­omy?  It may be inevitable.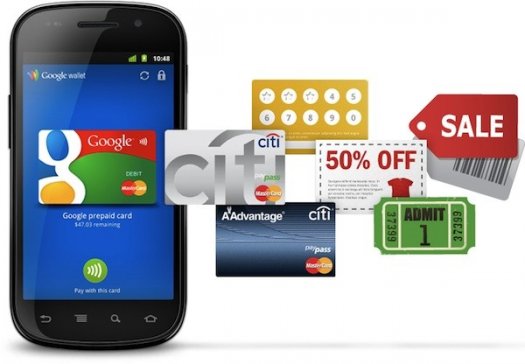 6. The Inter­net and Education
The Inter­net is con­stantly being used as a tool to teach, chal­leng­ing us to rethink learn­ing and edu­ca­tion. We believe that lit­er­acy and read­ing opti­miza­tion is key before even intro­duc­ing the Inter­net into any cur­ricu­lum.  Insti­tu­tions, edu­ca­tors, and stu­dents must con­sider the value and power that each adds in a world where infor­ma­tion is at our fin­ger­tips.  How­ever the abil­ity to think log­i­cally, and to access the cred­i­bil­ity of the infor­ma­tion we find are most important.
7. Read­ing E-Books
Libraries are now re-imagining their mis­sion with the suc­cess of E-books.  Over 20% of Amer­i­cans are now read­ing E-books on a vari­ety of devices.  They are also read­ing an aver­age of 8 books more per year than peo­ple not read­ing E-Books.
The con­ver­sa­tion about libraries in the dig­i­tal age has begun. At the moment, some pub­lish­ers aren't even will­ing to sell e-books to libraries. More libraries are imple­ment­ing E-books, but a lot of tra­di­tional ones are not. We think the future of books will mostly be avail­able elec­tron­i­cally, and if libraries do not con­vert, they will not survive.
8. Voice Con­trol Inte­gra­tion

Siri, the voice-control fea­ture in the iPhone 4S, is now spread­ing to other devices, such as the Sam­sung Galaxy S3.  Voice con­trol has been seen in the past, how­ever it has never worked more pro­fi­ciently than this year, allow­ing you to send texts, cre­ate reminders, search the Web and much more using just your voice.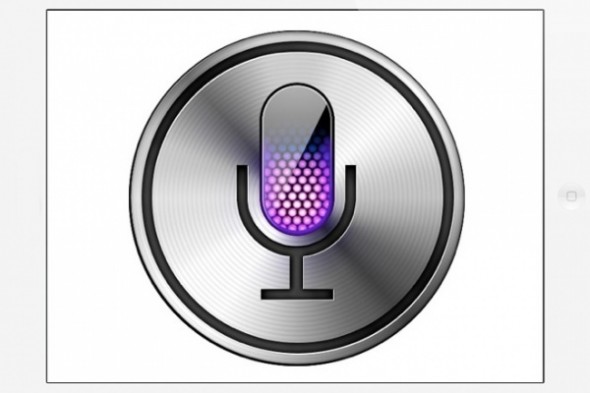 Siri and other voice appli­ca­tions will define a new era in which we can truly com­mu­ni­cate and get in touch with our devices.
9. Gam­i­fi­ca­tion
The con­cept of apply­ing game-design think­ing to non-game appli­ca­tions to make them more fun and engag­ing. We are see­ing more and more of this every­where — achieve­ments, leader boards, activ­ity feeds, avatars, real-time feed­back. This trend is also tak­ing over in 2012.  Busi­nesses are now start­ing to imple­ment this into the work­place to make work­ers more engaged with their progress.  Deloitte's annual tech­nol­ogy trends report exam­ines Gam­i­fi­ca­tion more in-depth:
10. What's your favorite trend? Please add to the conversation below.
1 Notes/ Hide
tgrowntech reblogged this from eduardoangelvisuals
eduardoangelvisuals posted this